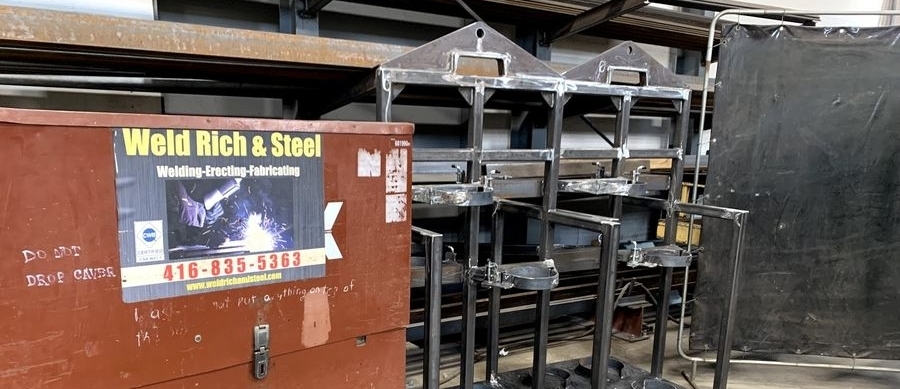 Metal fabrication is a complex process that involves the use of various heavy-duty equipment and tools to cut and shape metal parts into finished products. As the use of heavy machinery constitutes a major part of the fabrication process, safety has always been the top priority. Companies introduce stringent safety measures and regulations to ensure the highest level of protection from hazards and injuries for their employees during fabrication work. In this blog, some of these measures will be reviewed in detail.
What Are The Safety Measures In The Metal Fabrication Process?
Manual handling
Although automation is predicted to gobble up a significant portion of the metal fabrication industry, manual labour is still going to remain in high demand. That means that safety regulations will continue to be a top priority. Tasks such as lifting and carrying heavy metal sheets and packing stillages need to be organized with the safety of employees in mind.
Hand tool usage
Safety regulations are also in place to protect employees from injuries that result from improper use of small tools. Things like static loading, using the wrong tool or improper tool handling can cause serious injuries in the workplace.
Machine guarding
Every heavy-duty piece of equipment has to be fitted with guards that serve as barriers between a steel structure fabricator and moving parts. These guards can only be removed by authorized personnel, especially in instances such as maintenance or repairs after a complete machinery halt.
Additional safety measures in the workplace
The setting in which metal fabricators work is subject to strict regulations too. In addition to the layout of the work site, safety also entails managing traffic, reducing noise, maintaining cleanliness, maintaining the right temperature, and wearing protective gear, footwear, and eyewear.
Adherence to safety regulations directly affects the quality of work
While safety regulations exist to protect workers, they also play a great role in ensuring the high quality of work performed by the steel structure fabricators in metal fabrication shops.
The team at Weld Rich & Steel Inc. boasts years of experience in custom metal fabrication in Toronto. Our team of skilled and experienced welders, engineers and steel structure fabricators go above and beyond to deliver only the highest quality of work, adhering to all safety regulations and guidelines. Reach out to us to discuss your project!