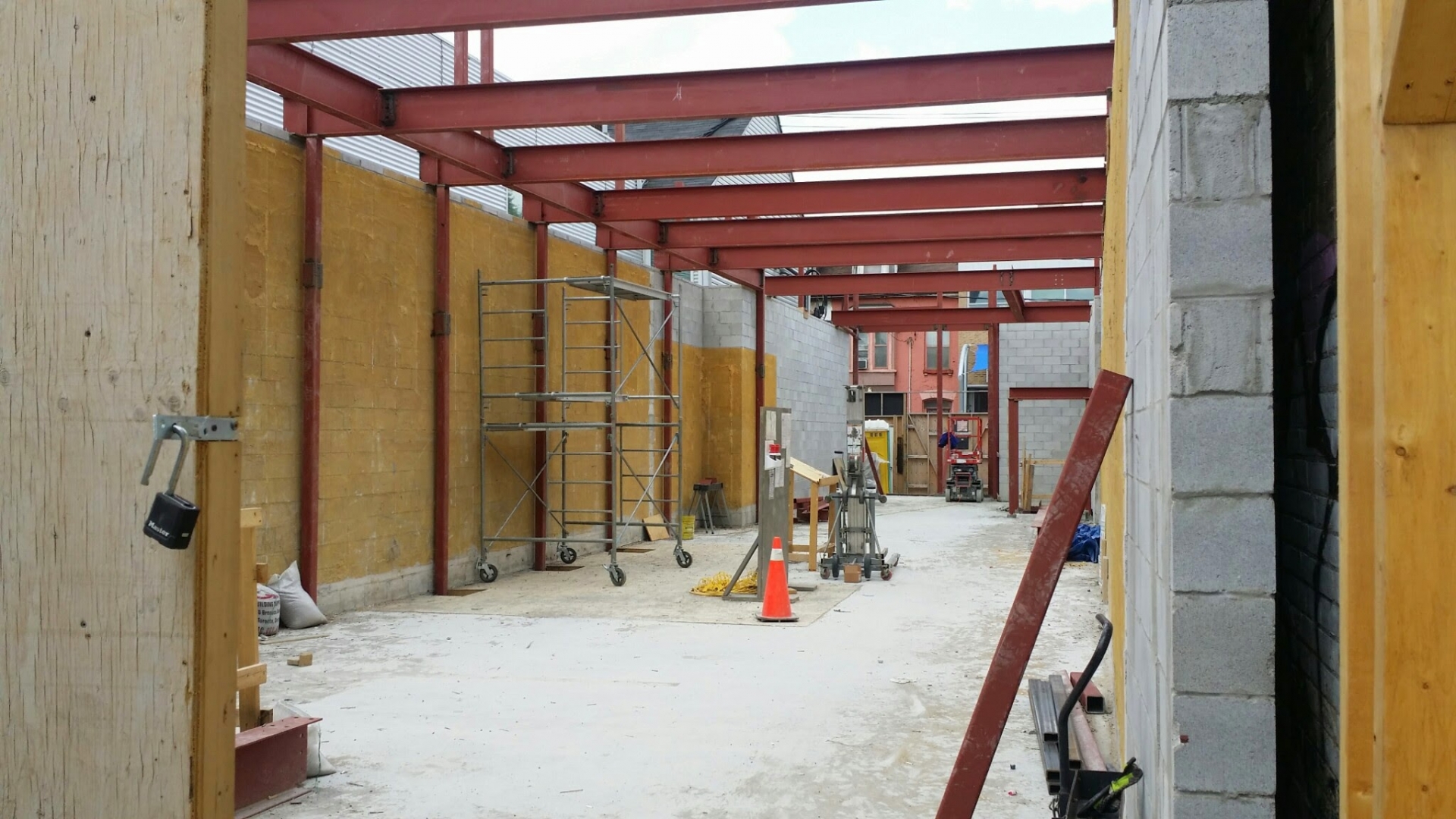 Of all the materials used in construction, steel is the most valued. It is durable and ductile at the same time. It is an easy material to work with for steel structure fabricators. A steel beam is the most common structure used in building and bridge construction. In this blog, we will answer some of the most frequently asked questions concerning steel beams.
1. What are steel beams?
Steel beams are an important structural component used in the construction of buildings and bridges. They are made of a carbon-iron alloy and come in a variety of shapes and sizes. They constitute the main structural support of a building thanks to their strength and ability to withstand heavy loads. Steel beams are fire-resistant, making them a perfect choice for construction in hot climates.
2. How many steel beam types are there?
Steel beams are categorized by geometry, support type and cross sections. Let's review each in more detail.
By cross sections:
I-beams - the most utilized type of beams among steel structure fabricators. These beams get their name from the shape of the cross-section that resembles the letter "I".
W-beams - these beams are great at resisting bend stress. W-beams are a popular choice for modern residential construction.
T-beams - often used in framing, repairs and roof trusses, t-beams get their name from the shape of the cross-section that resembles the letter "t".
C-beams or channels - most commonly used in framing, bridges and trusses.
H-beams - h-beams have more carrying capacity than I-beams thanks to a thicker central web and wider flanges. They are commonly used in building and bridge construction.
U-beams - also get their names from the shape of the cross-section; they are as common as I-beams.
Hollow Structural Sections - these beans resemble tubes and are frequently used in welded steel frames.
Round or square beams - these beams are solid structural steel bars used in the industrial equipment industry.
Angled beams - these are L-shaped beams consisting of two legs joined at a 90-degree angle.
Flat bars - flat bars steel beams are rectangular-shaped plates that are commonly used as connective units in structural steel framing.
By geometry:
Steel beams can be straight, curved or tapered according to their shape.
Based on the support type, steel beams are categorized into:
Simply supported beams (found in bridges, buildings and machine tools)
Overhanging beams (used for structures that extend out from their frame)
Fixed beams (found in truss systems)
Cantilever (used in structures where one end is projecting beyond the point of support)
Continuous beam (used in bridge construction)
Trussed beam (a truss rod reinforced steel beam)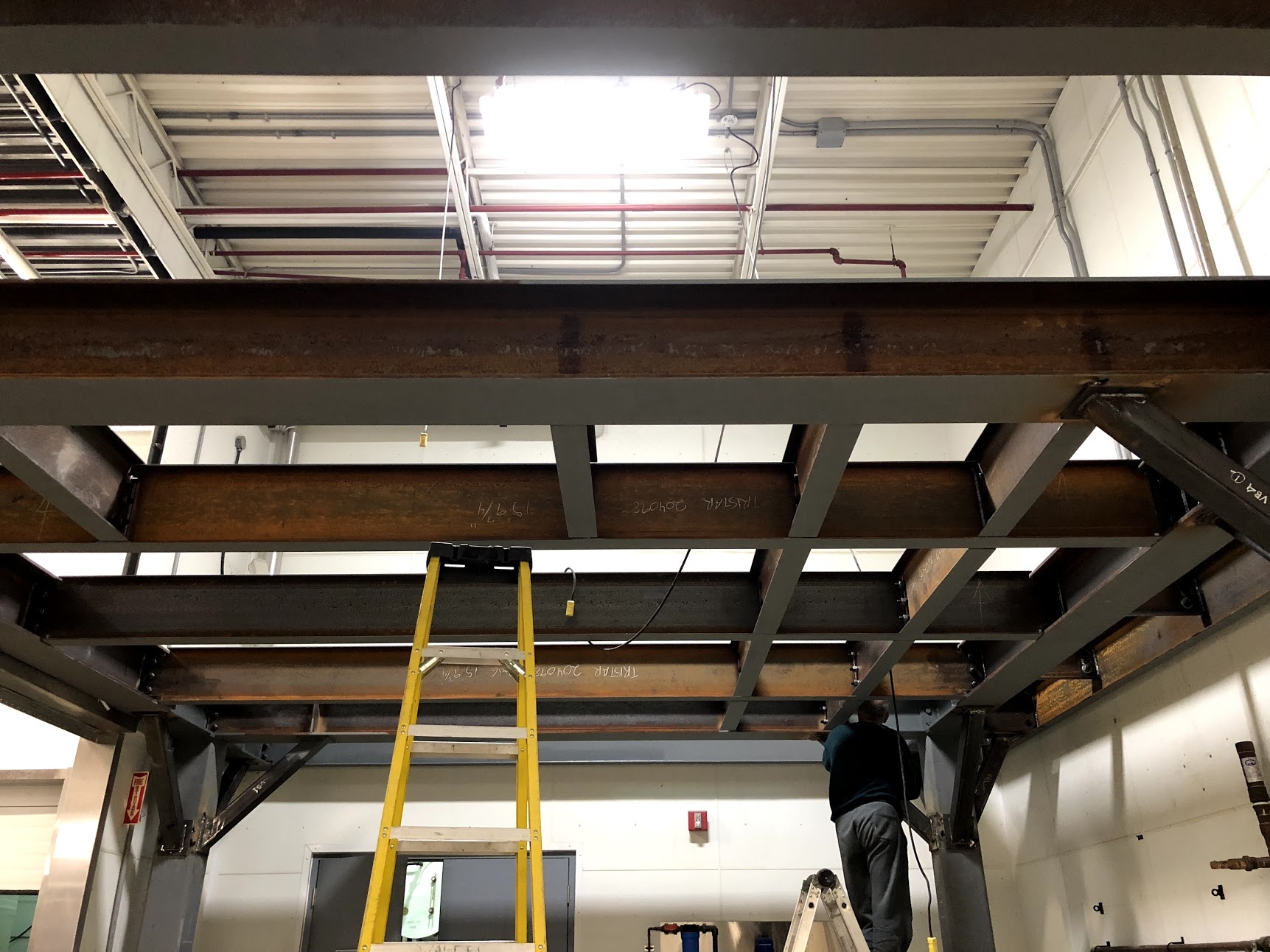 3. What are the advantages of steel beams in construction?
As mentioned before, steel is a strong and durable material capable of supporting heavy loads and withstanding extreme weather conditions. It is also recyclable, meaning any steel-made object, including steel beams, can be melted down and re-purposed, minimizing construction waste. Steel is also anti-corrosive. However, to achieve these properties, steel needs to be treated with a special anti-corrosion coating or has to be painted.
4. How long do steel beams last?
Steel beams are not cheap to build with. However, considering how durable they are, they are an excellent investment. Unlike wood, they don't rot and are resistant to fires, so steel beams are a cost-effective construction material worth its cost.
5. Steel Beams vs. Wood Beams. Which is a better option for construction?
Here are some of the most significant differences between steel and wood beams:
Steel's high strength-to-weight ratio allows it to withstand significantly greater weights than wood.
Steel beams are more affordable than certain types of wood beams.
One major feature that makes steel beams a better option for construction over wood beams is their resistance to fire which has already been mentioned.
If you are looking for structural steel fabricators in Toronto, we at Weld Rich & Steel Inc. have you covered. We are Toronto's leading steel structure fabricators offering our services to both residential and commercial customers. With years of experience in the metal fabrication and structural steel erection industry, we have grown to be the leader in the market and continue to provide the highest quality of service to our customers. Contact us to discuss your steel fabrication project today!