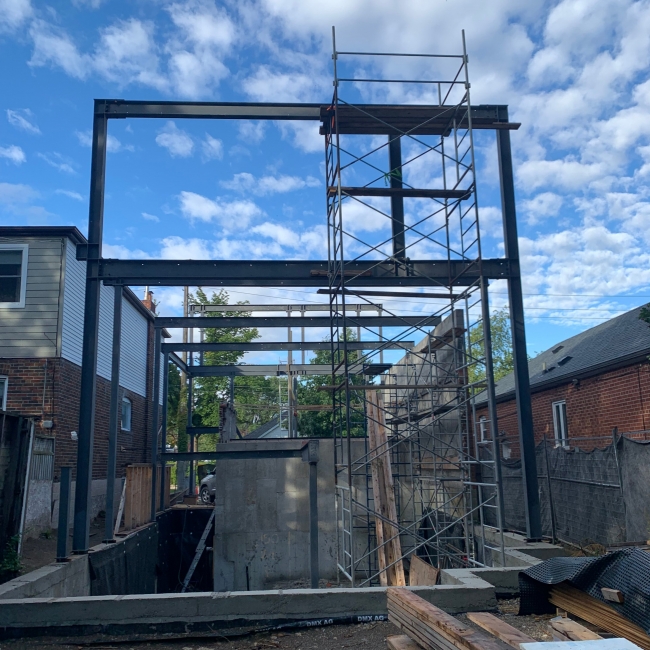 Out of all materials used in the construction industry, structural steel is probably the most widely used one. Structural steel fabricators, engineers, architects, designers and nearly everyone involved in the construction industry discovered the advantages of using structural steel many years ago. Its strength makes it the perfect material for the erection of structures. In addition, structural steel is an affordable, tensile, ductile, and flexible material. In this blog, we will cover the 4 most common structural steel applications in the construction industry.
Four Applications of Structural Steel In Construction
The combination of flexibility and strength makes structural steel a preferred material among builders to work with. Now, let's talk about the areas where structural steel is used the most.
Residential buildings
Structural steel is widely used in the construction of residential buildings. These buildings need to be able to withstand the test of time and harsh weather conditions such as storms and earthquakes, and structural steel is the ideal material for this purpose.
High rise buildings
Structural steel is known to endure various external forces such as wind and earthquakes. This feature makes structural steel a perfect choice for erecting high-rise buildings, condominiums and parking garages. A building that rests on structural steel beams will bend rather than break in the event of a hurricane or earthquake.
Industrial sheds
Structural steel is also a very cost-effective material. For this reason, it is widely used in the construction of industrial sheds. The components of a shed are pre-fabricated in a factory or metal fabrication shop, and the structure is then assembled and erected by structural steel fabricators in Toronto on-site.
Bridges
Steel is a tensile material thanks to its high strength-to-weight ratio. A steel-made structure can easily withstand the weight of vehicles and large crowds of people. Thus, engineers and architects give their preference to structural steel for building bridges and any other structures that are expected to support large loads.
Structural steel is also relatively lightweight compared to other materials, which makes it a preferred material by steel structure fabricators to work with.
If you are looking for structural steel fabrication services in Toronto, Weld Rich & Steel got you covered. Our steel structure fabricators and certified CWB welders can erect virtually any steel structure, fast and efficiently. Our team has the right equipment and expertise to handle any steel fabrication project while adhering to the highest standards of quality. Contact Weld Rich & Steel today to get a free quote!