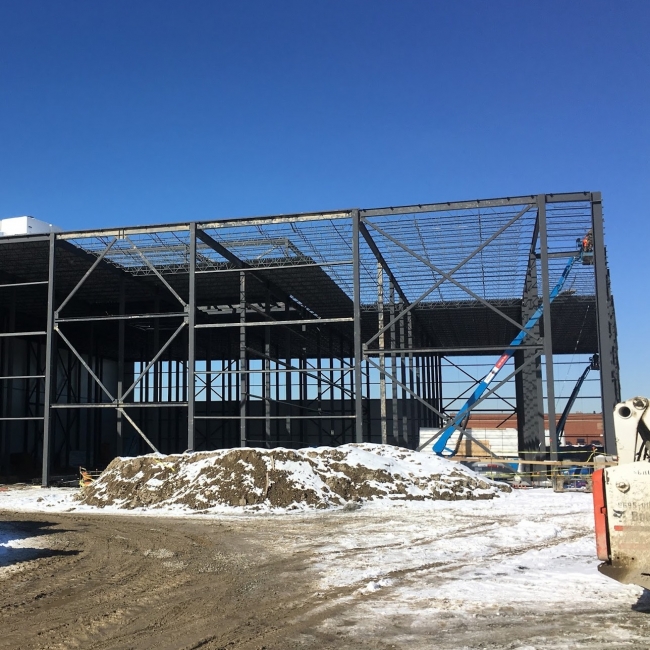 The application of structural steel in modern life is almost infinite. It is a commonly used material in many industries for reasons such as efficiency and robust design that lasts for years. These properties make structural steel an ideal construction material. But is it only the construction industry where structural steel is used? Read on to find out.
Where is structural steel used?
Construction
Structural steel is the number one material used in the construction industry for its high strength-to-weight ratio. It is used for constructing high-rise buildings, residential and commercial buildings of all types, industrial structures, warehouses, aircraft hangers, stadiums and more. The most common structural steel components used in construction are beams, channels, plates and angles.
Vehicle building
Strength and ductility make structural steel an ideal material for the automotive industry. It is also very flexible, which makes it attractive for structural steel fabricators to work with it. Its malleability makes it a perfect material for the structural welding of elements such as beams, columns and girders. The material is also corrosion resistant, which is very important in the manufacturing of vehicles, rails, jet engine components, anchor chains, aircraft undercarriages and more.
Energy Infrastructure
Structural steel is widely used in the energy sector for its corrosion resistance properties. Parts and components for the nuclear, wind power, oil, mining and natural gas sectors are manufactured using structural steel. The material is also used to manufacture transmission towers, electromagnetic shields, oil and gas wells, pipelines and platforms as well as many other components and structures that play a significant role in the energy industry.
What Are Other Structural Steel Applications?
While it may seem like structural steel is used exclusively in the heavy manufacturing industry, the reality is it is not. With a lesser quantity of carbon, structural steel can be used in the manufacturing of household appliances like fridges, ovens, microwaves, washing machines and more. It is also used for making containers for food and beverages as well as for packaging chemicals and aerosols.
Structural Steel Fabrication From Experts In Metalworking
If you are looking for structural steel fabrications in Toronto, contact Weld Rich & Steel. We offer a complete range of welding and fabrication services provided by a professional team of structural steel fabricators in Toronto and around the GTA. Some of the services we provide include structural steel fabrication, structural steel erection, OWSJ, steel decking and more! Call us to discuss your upcoming project.